Help me win this race for state GOP chairman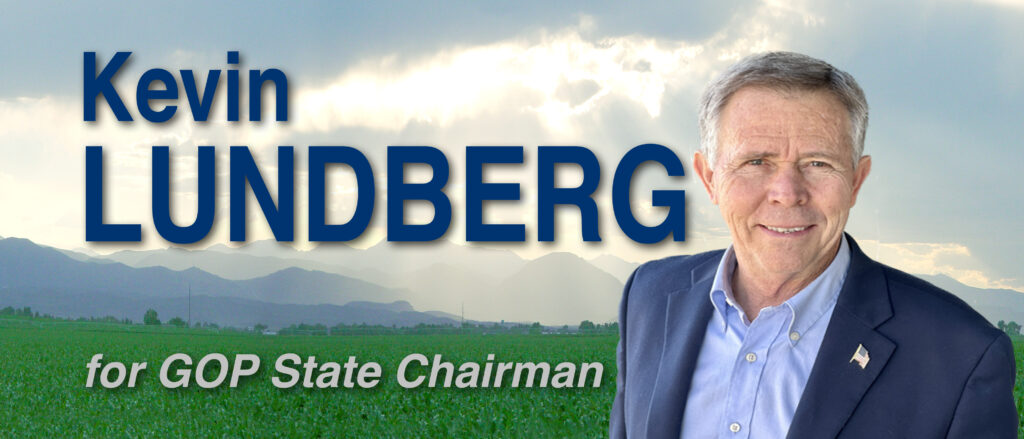 The decision will be made on March 11. We have only a few days and need all hands-on-deck right now.
First, please pray for this race. Pray for God's guidance and blessing. Pray that all of the candidates will conduct themselves with respect for all and with a heart of service to our party and the people of Colorado.
We are running on a frugal budget, but will need some funds to effectively reach all of the state central committee. If you can chip in $50 or $100, or whatever you can afford it would be greatly appreciated. Please understand that this is not a campaign that is for a government public official. The State GOP is a private organization and, as I read in the Colorado statutes and constitution, is not under the campaign finance laws for the state of Colorado. The money needs to be sent directly to me, Kevin Lundberg. I do pledge to disclose the total expenses and income for this campaign and will give any amounts not expended to the Colorado GOP.
For a PDF fact sheet on my campaign that can be shared with others click here.
Finally, we need volunteers for many tasks, including help with campaign signs, banners and handing out materials at the State Central Committee meeting, which will be held in Loveland on March 11.
To reach me, my phone number is 970-690-0232, and my email address is SenatorLundberg@gmail.com. To mail contributions, make the check payable to Kevin Lundberg and mail it to P.O. Box 378, Berthoud, CO 80513.
Thank you for all of your help and encouragement.
-Kevin Lundberg